The Covid-rollercoaster continues to find new ways to make life fun for all. On that uncertain landscape, disrupted holiday plans are really a comparatively minor glitch. Even so, the past week turned out to a bit more of a challenge than we expected as we navigated our very own version of Covid-glitchiness.
To be fair, we've been remarkably fortunate here in Western Australia so far. Unlike Victoria, New South Wales and (recently) the ACT, where Covid-consequences have been rife, people within WA have (mostly) been free to wander-out-yonder in their 'backyards.' And, with no adverse border conditions in place between WA, the Northern Territory and South Australia, we decided that it seemed like a reasonably safe bet to plan a trip that included travel through all of them.
After all (and with apologies to Dr Seuss), with brains in our heads – and feet in our shoes – we can steer ourselves in any direction we choose. What we came up with in the end was a cunning plan that involved a plane, a train and an automobile: we'd fly to Darwin, hop on The Ghan, adventure through Katherine (enjoying the Nitmiluk Gorge cruise off-train experience) and Alice Springs (with the Mount Gillen helicopter flight add-on, just for the fun of it) in the NT. We'd arrive in Adelaide after 3 days, just in time to pick up a camper van for the next stage of the journey.
This would involve nipping into the Barossa Valley, dropping past Port Augusta, stopping in Kimba (halfway across Australia) to visit its Big Galah, then heading towards the WA border via Ceduna and the Head of Bight (such views, apparently!). After crossing the Nullabor (to 'baptise' me as a real West Australian!), we'd head home via Esperance, the new Wellington Dam wall mural and so forth. This sounded nice and flexible and the camper meant we could stop wherever / wherever we felt so inclined. Hi-ho, adventures!
So leave was arranged, pet sitters organised, bookings made, and deposits paid. With every state having its own rules and regs around Covid and border control, we also had to apply for Northern Territory and South Australian border approvals, as well as a G2G pass to get back into WA. The approvals and relevant apps then had to be loaded onto our phones for ease of access. Sorted – or so we thought…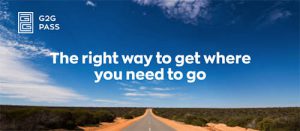 As is the way of these things, however, just days before we were due to leave, two new cases of Covid emerged in Katherine. A collective groan from all and sundry as we heard that the first case was a fully vaccinated person in Katherine (who initially tested negative for Covid, then positive 4 days later), the second a close personal contact, and both were infectious in the community for several days. None of that boded well for our trip.
Every day friends asked us whether we were still going / would the borders stay open / would the trip go ahead / would we lose our deposits – and so on. With no crystal ball readily to hand, no formal mandate from the WA Police regarding border closures and no notification from various hire companies that the trip was cancelled, we just thought good thoughts and pragmatically hoped for the best.
We ensured there was plenty of dog food in the house, had our fabulous pet sitters Jess & Chris round for afternoon tea and a catch up on the latest dog feeding regime etc., paid the balance on each leg of the trip, packed a laptop in case one of us ended up having to work remotely, booked an Uber and, at last, headed for the airport – appropriately masked.
Four hours of Business Class relaxation later (thanks to frequent flyer points) we landed in Darwin, where we turned our phones back to this charming message from the WA Police:
Your G2G Pass application: This means you are not permitted to travel into Western Australia.
| | |
| --- | --- |
| Application status: | UNSUCCESSFUL |
| Reason for unsuccessful application: | Travel from/via Northern Territory |
The full implications of this message were unclear, other than that our previously 'successful' applications had been revoked and that we'd need to reapply for WA border entry when we got to Adelaide at the end of the week. All we could do was to claim our baggage and, as per advice from authorities, make our (still masked) way directly to our hotel. There we stayed, venturing precisely nowhere until the morning in order to limit any possible exposure – even MenuLogging some pizzas rather than trying to hunt down a nearby restaurant. Many good thoughts were thought and Zen moments attempted as we waited, hoping like crazy that the other shoe wouldn't fall…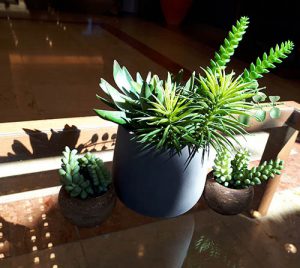 In the morning, we masked up, checked out, hopped into a taxi and headed over to the Hilton – the designated pick up point for The Ghan. As it turned out, the train had had some sort of issue just out of Adelaide and been delayed for many hours, which resulted in it getting in to Darwin later than expected. For us, that meant a few more hours hurry-up-and-wait, so we had a leisurely breakfast at the Hilton, used the facilities and chatted to other Ghan-hopefuls. We were finally bussed out to the rail passenger terminal at midday, about 20km out of Darwin. We were on our way…
But no, another surprise awaited us there: more cases of Covid had come to light in Katherine and the town had gone into a snap lockdown. This meant that our scheduled stop there was cancelled. Instead, we would continue on straight through to Alice Springs, which would actually make up for the late departure and result in us arriving there more or less on time – so there you go: swings and roundabouts!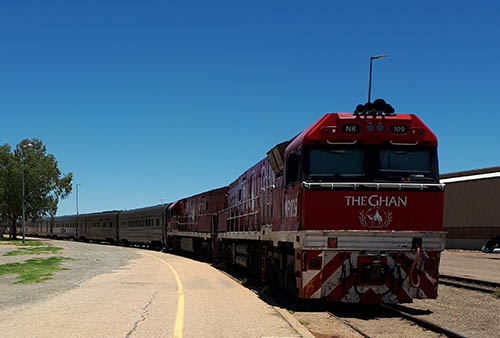 It was a relief to finally settle into our tiny-weenie, cute-as-can-be cabin (with its equally cute en suite). Dumping our bags, we headed down to the lounge car for drinks and socialising before lunch – and the food and drinks just kept on coming! The train was only at about 1/3 capacity (as a result of NSW and Victoria cancellations) and the group in our section bonded quite quickly. About half the people were from WA, one from Brisbane and the rest from South Australia. Lots of shared stories and laughs and a stunning sunset – a good evening after such a ragged start.
We woke at about 3am to find the train stopped in the middle of nowhere; I'm guessing the absence of the soothing clickety-clack train sounds is what disturbed us. There we remained until sunrise (about 5am), before carrying on towards Alice. About an hour later there was an announcement: many apologies wrapped around the fact that South Australia had closed its borders in response to the Katherine outbreak and that only SA residents would be permitted to cross the NT/SA border; our border passes had been revoked and all non-SA passengers would have to disembark in Alice and make their way home.
Consternation ensued. More announcements. More apologies. Breakfast. More announcements. Assistance with arrangements, if required, etc. At the end of all that, we a) didn't get to go on our fabulous helicopter adventure in Alice, b) didn't get to spend our last day and night on The Ghan, c) missed lunch completely, and d) and had to cancel our camper van pick up in Adelaide. We DID get to a) hurry-up-and-wait a whole lot more, b) let our pet sitters know that we'd be back a whole LOT sooner than planned, c) scurry to find a flight back to Darwin and then on to Perth, d) find a hotel to spend the night in, e) reapply for returning-resident G2G pass back into WA and f) load the WA Police home quarantine tracking app – with facial recognition – onto our phones (!)
Many hours and much anxious waiting in various places later we finally landed back in Perth, went through border control, grabbed a taxi home and entered 14 days mandatory home-quarantine. We'd been gone for 4 days and it felt like the full 14! The longest not-exactly-holiday we've ever been on. The dogs were delighted! I'd guess it felt like 14 days to them too 🙂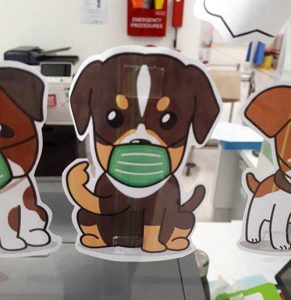 Checking in with the G2G Now app is now to be part of our daily routine until 4 December. The app info says it's "quick, fun and easy" and, whilst I agree with the quick and easy part, fun it decidedly is not. Our phones sound a raucous and persistent alarm when the app wants to 'see' us – this happens once a day at random times, different times for each of us. We then need to open the app and allow it to take our photo and check our location. Yesterday mine was at 5pm, today 8am – both times causing me to leap to my feet and to go phone-hunting! By the end of 14 days I'll have even more sympathy for Pavlov's cat!!
Meantime, we've undergone our first Covid tests (nasty!) and received confirmation of negative results. Hurrah! Test #2 will be on Day 12. Until then we hurry-up-and-wait some more, but at least it's at home and not in hotel quarantine. BoyChilde and his lovely lass dropped off some milk (to the gate), along with chocs, biscotti and fresh cherries yesterday > champs! We have access to grocery deliveries and a well stocked freezer, the pool's at a very pleasant 30 degrees and the sun's shining – so our trials and tribulations are minor.  AND I'll be able to get some work done on my 'round-to-it' aka my mosaic mural project, which might even be finished by Christmas, thanks to all this!
As Dr Seuss says, "Out there things can happen, and frequently do, to people as brainy and footsy as you. And when things start to happen, don't worry, don't stew. Just go right along, you'll start happening too!"